Profile
Flavin & Associates, Inc. is a family run business started by George T. Flavin, EA in 1961 at Sierra Village six miles east of Twain Harte in the beautiful Sierra Nevada Mountains. The business first started inside George's home and soon moved to a remodeled building on the same property. During the early '70's, the business moved into what is now the Moose Lodge located on Longeway Rd in Mono Vista and was there for about four years. George moved the business back to the original office building on his property where it remained until 1995 when he purchased the lot at the corner of North Sunshine and Soulsbyville Road which had been the original gas station in Mono Vista. The old gas station was remodeled into our present office which offered more space for us and a more convenient location for our customers.
George's children, Connie L.Ferrell, EA and Timothy G. Flavin, EA both have been working for George for a long time and after the move to Mono Vista bought the business and building from George which allowed George to retire in 2001. Connie and Tim now run all aspects of the business but still use the same values and traditions passed down to them from their now late father George Flavin.
---
Staff Profiles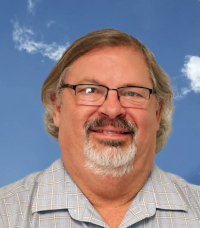 Timothy G. Flavin, EA
I started working for my father in his business in 1985 after I received an AA in General Education from Columbia College. I went to Golden Gate University and received a Certificate in taxation in 1987. I passed the Enrolled Agents Exam in 1990 and now belong to the National Association of Enrolled Agents (NAEA) and the California Society of Enrolled Agents (CSEA). I am an NAEA Education Foundation Fellow having completed three years of education in taxpayer representation.
I manage the computers and equipment in the office and make sure that all equipment is up and running including FAX's, Copy Machine and communication equipment.
I also prepare over 300 individual tax returns per year and help with corporations, estates and trusts, and partnerships along with preparing taxes for several small exempt organizations.
I have been involved in continued education at our local Big Valley chapter because I believe that continued education is cornerstone in every tax preparer's career.
Now that I am co owner with my sister Connie Ferrell, we strive to bring all of our clients the best possible service in all aspects of taxes and bookkeeping.
I have lived in this community since I was five years old and I went to Long Barn School, Twain Harte School and Summerville High School where I graduated in 1973. I am married and have 2 children Trevor and Tristan.
Please contact me if you would like to discuss your tax needs.
---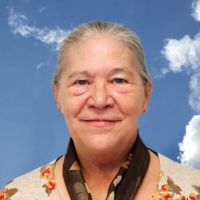 Connie L. Ferrell, EA
I have worked in the tax and accounting industry since 1967.  I have expanded my skills in a variety of services to provide the level of service our clients deserve, including bookkeeping, payroll, tax preparation and representation.  My range of services include tax preparation for individuals, partnerships, corporations, trust, estates and gifts.  I also represent clients for audits, non-filers, collections and answering letters from all taxing agencies.  I attend as many IRS and FTB liaison meetings as possible to keep up on current trends.
I continue to volunteer at the local, state, and national level of Enrolled Agents professional organizations including education events and legislative affairs.  My roles have been:
Big Valley Chapter: Secretary, Vice President and President 1989-1995, currently Legislative Affairs Chair and speaker on tax topics.
California Society of Enrolled Agents:  Education Chair, Awards Chair, Treasurer, First Vice President and President 1995-2009, currently education event volunteer including speaking at Chapter events throughout the state.
National Society of Enrolled Agents:  Member of several committees, Education Chair, Education Foundation President 2008-2021, currently a task force member.
Awards:  CSEA Enrolled Agent of the Year 2003, CSEA distinguished Service Award 2003, NAEA Outstand Volunteer Award 2008, Big Valley George T. Flavin Service Award 2011, CSEA Presidents Award 2015 to Flavin and Associates Inc.
I graduated from Summervile High School, attended Columbia Community College and Golden Gate University.  I take 50 to 80 hours of continued education each year to keep up with ever changing tax laws.  I have added financial services to compliment the tax services.
---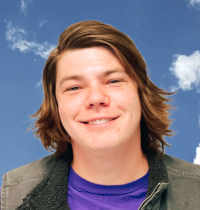 Koby J. Ferrell
I have been working in the tax and accounting industry for +15 years. I've always been adept with numbers and this made me want to follow in my late grandpa George and my mother Connie Ferrell's footsteps. I began working for Flavin & Associates in middle school. Working my way up the ranks from reception to payroll clerk, it has been an unbelievably rewarding experience. Every day I learn more ways to help my tax and payroll clients. I am currently the head payroll clerk at Flavin's and Associates.
I am currently a member of the California Society of Enrolled Agents (CSEA) Big Valley, the National Society of the Enrolled Agents (NAEA), and the National Notary Association.
2018 Fellow Graduate of National Tax Practice Institute (NTPI)
2018 took over as payroll clerk.
2016 Earned Notary License for California
2016 Passed exam and received Enrolled Agent License
2015 Earned Bachelor of Science in Business Administration (Magna Cum Laude) from San Jose State University (SJSU)
2013 Earned AA in Basic Education from Columbia College
2010 Graduate from Summerville Union High School
2004-Present: Flavin & Associates, Sonora,: Reception, bookkeeping, Tax preparation, payroll services, and representing clients.
---
---